Toyota Venza: Multi-information display (LCD type)
The multi-information display presents the driver with a variety of driving-related data, including the clock and current outside temperature.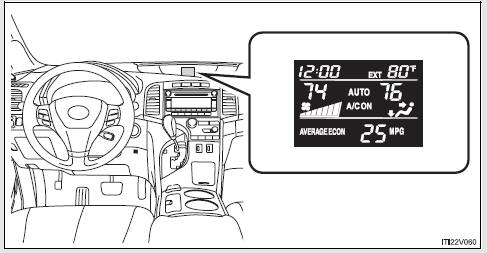 • Clock
Indicates and sets the time.
• Outside temperature
Indicates the outside temperature.
The temperature range that can be displayed is from -40°F (-40°C) to 122°F (50°C).
• Air conditioning system display
Automatically displayed when the air conditioning is turned on.
• Trip information
Displays driving range, fuel consumption and other cruising-related information.