Toyota Venza: Selecting trailer ball
Use the correct trailer ball for your application.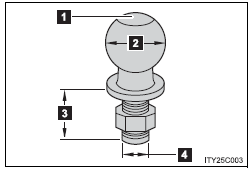 1. Trailer ball load rating Matches or exceeds the gross trailer weight rating of the trailer.
2. Ball diameter
Matches the size of the trailer coupler. Most couplers are stamped with the required trailer ball size.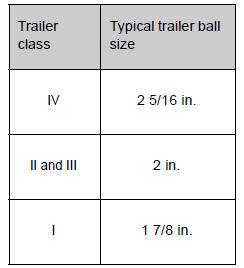 3. Shank length
Protrudes beyond the bottom of the lock washer and nut at least 2 threads.
4. Shank diameter
Matches the ball mount hole diameter size.