Toyota Venza: Indicators and warning lights
The indicator and warning lights on the instrument cluster and center panel inform the driver of the status of the vehicle's various systems.
For the purpose of explanation, the following illustration displays all indicators and warning lights illuminated.
► Instrument cluster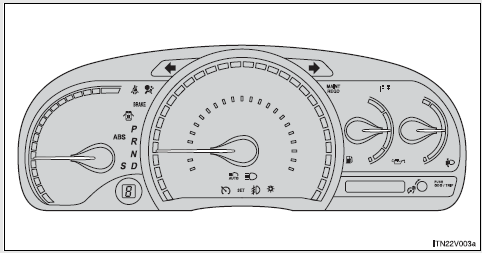 ► Center display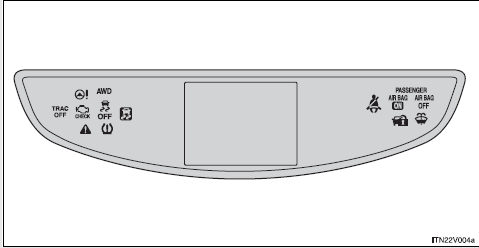 - Indicators
The indicators inform the driver of the operating state of the vehicle's various systems.

Turn signal indicator
Headlight high beam indicator

Headlight indicator

Tail light indicator

Automatic High Beam indicator

Fog light indicator

Security indicator

Cruise control indicator

Cruise control "SET" indicator

Slip indicator

VSC OFF indicator

TRAC OFF indicator

"AIR BAG ON/OFF" indicator

Shift position and shift range indicators
- Warning lights
Warning lights inform the driver of malfunctions in the indicated vehicle's systems.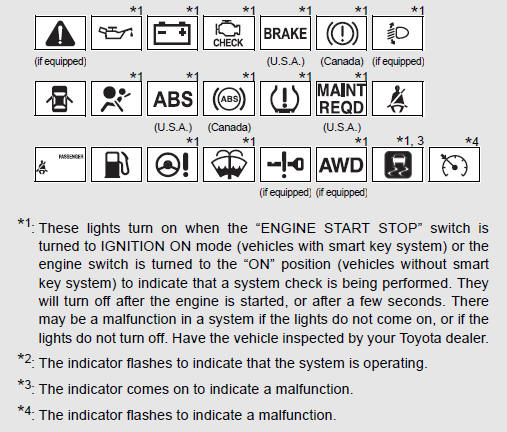 CAUTION
- If a safety system warning light does not come on
Should a safety system light such as the ABS and the SRS airbag warning lights not come on when you start the engine, this could mean that these systems are not available to help protect you in an accident, which could result in death or serious injury. Have the vehicle inspected by your Toyota dealer immediately if this occurs.