Toyota Venza: Cup holders
► Front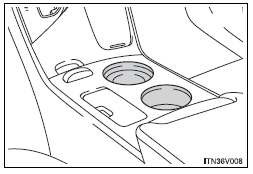 ► Rear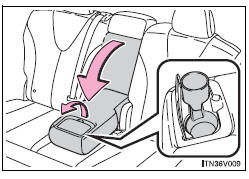 Pull down the armrest and open the lid.
- Adjusting size of the front cup holder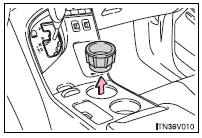 Remove the adapter.
CAUTION
- Items unsuitable for the cup holder
Do not place anything other than cups or aluminum cans in the cup holders.
Other items may be thrown out of the holders in the event of an accident or sudden braking and cause injury. If possible, cover hot drinks to prevent burns.
- When not in use
Keep the rear cup holders closed.
Injuries may result in the event of sudden braking, sudden swerving or an accident.