Toyota Venza: Auxiliary boxes
►Type A (driver's side instrument panel)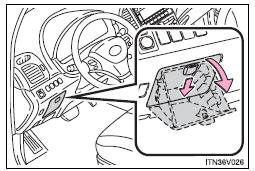 Push down the knob.
►Type B (front console)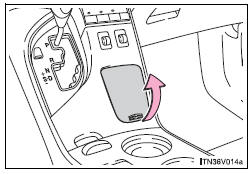 Lift the lid.
►Type C (front console)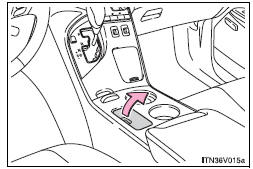 Lift the lid.
►Type D (front passenger's side instrument panel)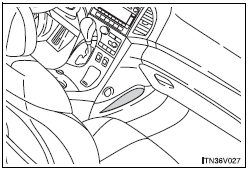 - Coin holder (type A)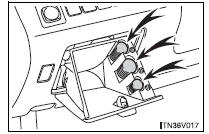 Nickels, quarters and dimes can be stored separately.
- Cable pass-through (type B and C)
►Type B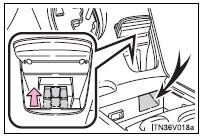 The auxiliary boxes of the front console are provided with a hole that allows cables to be passed from the power outlet and AUX port/USB port.
For type B, push in the push bar before routing the cables. Otherwise the connector end may get stuck.
► Type C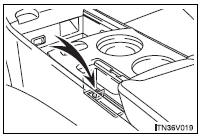 CAUTION
- While driving (type A, B and C)
Keep the auxiliary boxes closed.
Injuries may result in the event of sudden braking, sudden swerving or an accident.