Toyota Venza: Replacing a flat tire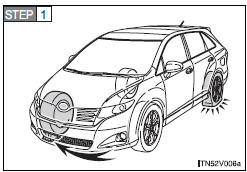 Chock the tires.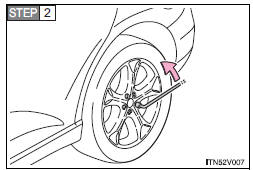 Slightly loosen the wheel nuts (one turn).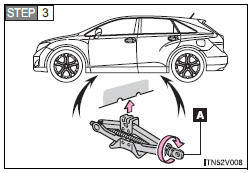 Turn the tire jack portion "A" by hand until the notch of the jack is in contact with the jack point.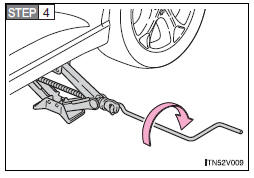 Raise the vehicle until the tire is slightly raised off the ground.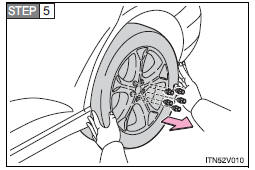 Remove all the wheel nuts and the tire.
When resting the tire on the ground, place the tire so that the wheel design faces up to avoid scratching the wheel surface.