Toyota Venza: Luggage compartment features
- Cargo hooks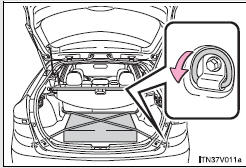 Cargo hooks are provided for securing loose items.
- Shopping bag hooks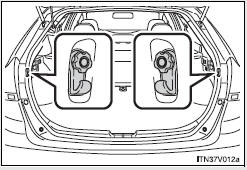 - Auxiliary box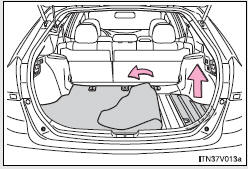 Lift the right side deck board.
- Luggage cover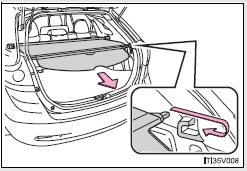 Pull out the luggage cover and hook it on the anchors.
Removing luggage cover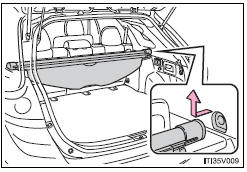 Retract the cover and release both ends, then lift it out.
After removing the luggage cover, place it somewhere other than the passenger compartment.
CAUTION
- When the cargo hooks are not in use
To avoid injury, always return the cargo hooks to their positions when they are not in use.
- While driving
Do not place anything on the luggage cover. Such items may be thrown about and possibly injure people in the vehicle during sudden braking, sudden swerving or an accident.